About Us
FOSHAN SMART BATH WARE CO.,LTD, founded in 2015, is a enterprise professionally designing, manufacturing and marketing bathroom products in Foshan. We have got product certificates of CE, ACS, SGCC and system certificates of ISO9001, ISO14001 and ROHS. Our factory occupies an area of more than 5000 square meters and more than 100 different kinds of models had been sold to more than 50 countries and areas such as Europe, America, Australia, Southeast Asia and Middle East etc.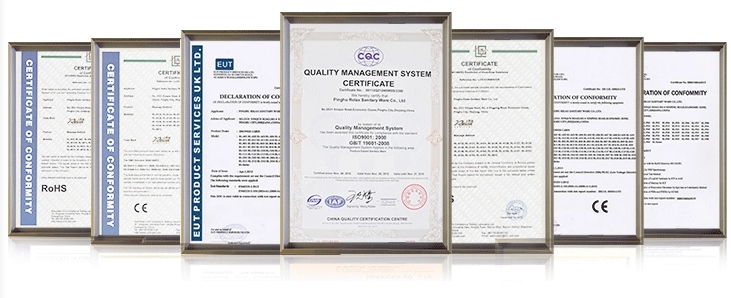 Product Range
We offer a wide range of bathroom products, including bathtubs, shower enclosures, complete shower room, and accessories. Our products are available in a variety of designs and styles to suit different preferences and bathroom styles. We use advanced technology and production techniques to ensure that our products meet international quality standards.
Quality Control
Quality is our top priority, we take quality control seriously. We use advanced production techniques and strict quality control measures to ensure that our products meet international standards. Our quality control team inspects each product before shipment to ensure that it meets our strict quality standards.
Customization
We understand that our customers may have unique requirements and preferences for their bathroom products. That's why we offer customization services to meet our customers' specific needs. Our team of experienced designers and engineers can work with customers to create custom-made bathroom products that are tailored to their exact requirements.
Customer Service
At our company, we believe in providing exceptional customer service. Our customer service team is always available to assist customers with their queries and concerns. We strive to provide a seamless buying experience from start to finish, and we are committed to ensuring that our customers are completely satisfied with our products and services.

If you're looking for a reliable supplier of high-quality bathroom products for export markets, look no further than our export-oriented bathroom factory. With our commitment to quality, customization, logistics, and customer service, we're confident that we can provide you with the perfect bathroom products for your needs. Contact us today to learn more about our products and services.



Total: 1
Page: 1 / 1
First
←Previous
Next→
End
About Us
Contact Us
Tel: +86-757~87774321
Fax: +86-757~87774321
E-mail: [email protected]
Add: LangSha Road, LuoCun Town, Foshan, GuangDong, P.R. CHINA